USA Roller Sports Figure Skating
USA Roller Sports - World Skate Webinars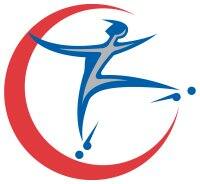 Get Rolling With USARS!
Roller figure skating demands that its skaters combine a careful balance of precision, strength, and artistry into a single, impressive performance. The results are as spectacular to witness as they are to perform, and they demonstrate a mastery of the sport in all its intricacy. You can participate individually or as part of a club (Click Here for a Club near you).
The breadth of roller figure skating is also reflected in the diversity of its members. Skaters of all ages can take an active part in the sport, finding any number of challenges to inspire them to reach their individual goals - from a beginner class to world-class championship competition. This diversity, both in appeal and participants, has made roller figure skating the largest division of competitive roller skating in the United States.
Skaters enter events in one or more categories - Singles, Pairs, Figures, Solo Dance, Team Dance, Precision, or Show skating. They are judged on content and manner of performance. This includes the skater's ability to do identifiable, difficult content items, like jumps, spins, and footwork, while utilizing those movements in an artistic interpretation of accompanying music. Skaters may choose to skate in a variety of categories or concentrate on only one.
Figures
Figure skating demands tracing accuracy, body control, and extreme concentration. Each skater retraces a series of figure patterns--combining a variety of difficult take-offs, edges, and turns--on a set of circles painted on the skating surface. Figure skating, considered the basis of all skating, teaches balance, control, and discipline. Skaters at the national level devote hours of silent and demanding practice each week to figure skating in order to attain their success. Skaters in this event are judged on their tracing of the figure circle, execution of turns and takeoffs, and posture. Loop figures are also another part of figure skating.
Singles
Singles free skating demands creativity, technical agility, and virtuosity. The objective is for skaters to blend the necessary ingredients of singles skating--jumps, spins, and footwork--with music to create a performance that embraces both sport and art. Judges search for speed and height in jumps, control, velocity and variety of position in spins, and originality and confidence in the footwork segments used to connect each item in the program. These elements are scored as technical merit. Manner of performance reflects the skater's poise, showmanship, and expression during a routine.
Pairs
Pairs skating combines all of the difficulty of singles skating with the complexity of adding a partner. Harmony is the key to pairs skating, with partners mirroring each other as they move through their program. Skaters strive for the perfect conversion of music to movement by executing simultaneous spins, jumps, and footwork, punctuated by exciting and physically demanding overhead lifts. Contestants in this event are also scored according to both technical merit and manner of performance.
Dance (Team and Solo)
In dance skating, each team or individual skates to prescribed patterns and rhythms. Solo Dance is the only individual event where men and women compete against each other. Judges look for timing, posture, accuracy of the steps, and musical expression. In the World Class events, an Original Dance (OD) is skated to rhythms yearly designated by CIPA and requires the team to create their own original dance that must include four (4) required elements. The third portion in World Class events is the free dance, where teams skate their own original choreography to music of their choice. Each team tailors its program with music and moves best suited to its particular skating style. The judges focus on creativity, step execution, and musical interpretation within their "A" Mark (Technical Merit) and "B" Mark (Artistic Impression) in determining the best overall team.
Precision Team Skating
Precision Skating is a group of skaters all working together as a unit. Maneuvers and formations are done to music with a focus on unity of movement, accuracy of formations, and synchronization of the team. Required elements are: circle, line, wheel, intersecting lines, block, and three different handholds. Teams may consist of men and women with Senior Teams having 12-24 team members and Junior & Novice Teams having 8-16 team members. Two scores are given, one for composition and one for presentation. Qualifying teams in the Senior Division go on to the World Figure Skating Championships.
Show Team Skating; Large and Small
The Show Team Skating is similar to Precision Team Skating in that required elements must be performed however only a maximum of four (4) Precision required elements are allowed in the routines. The main performance of a show group must be "Show", not "Precision". Props or accessories may be used within a show group. The Large Show Teams may consist of men and women having 16-30 team members and the Small Show Teams may consist of 6-12 team members. Qualifying teams go on to the World Figure Skating Championships.
Results and Archives
2018 Americas Cup Championship of Clubs - Final Results
Figure National Championship Archive
Figure Skating World Championship Archive
Figure Skating Team USA Archive
Team USA Qualifier Information


Artistic/Figure
Standing and Sub-Committees
Regional Chair Person
Tony Berger – Southern
Cindy Schrader – Southeast
Steve Hinkle – Eastern
Jodee Viola – Northeast
Sandra Cox - North Central
Cindy White – Northwest
Mykal Pedraza - South Central
Ed Harney – Southwest
Cathy Carmack - Great Lakes

Coaches Representative
North West- Carrie Youngren
South West- Jody Harrah
Southern- Vickie Bateman
East- Janet Jordan
South Central- Robyn Young (co-chair)
Great Lakes- Lawaun Modrich
North East- Robin Orcutt
North Central- Christel Sorg
South East- Cindy Schrader (co-chair)
Officials Sub Committee
Ed Harney
Patricia Bauler
Alfred Bergeron
Janet Jordan
Bruce Muench
Lousie Neal
Hannah Patawaran
Debra Adamy
Bob Styma
Rules Sub Committee
Janet Pavilonis
Joyann Barber
Jessica Gaudy
Curt Craton
Doug Adams
Committee Email Contact